A Bold New Variax from Line 6
The Line 6 Shuriken Variax SR270 solidbody baritone electric guitar is the result of a collaboration between Shuriken Guitars, Line 6, and Yamaha Guitar Development. With its onboard Variax electronics for a wide variety of guitar tones and programmed tunings, this baritone nails it. And the Shuriken Variax's aggressively shaped alder body and 27″ scale length ensure it's ready for the heaviest playing you can throw at it.
Built for versatility
The Line 6 Shuriken Variax SR270 baritone is finely crafted from the ground up for ultimate flexibility. The body is carved from balanced-sounding alder that also contributes to the instrument's lighter weight. The body's striking shape serves two purposes. Firstly, its appearance proudly proclaims its powerful intentions. Secondly, its deep cutaways and sculpted contours make the guitar comfortable to play. And the guitar's 27″ scale length is a favorite among Sweetwater metal heads for its ability to give low tunings a tight and punchy tone.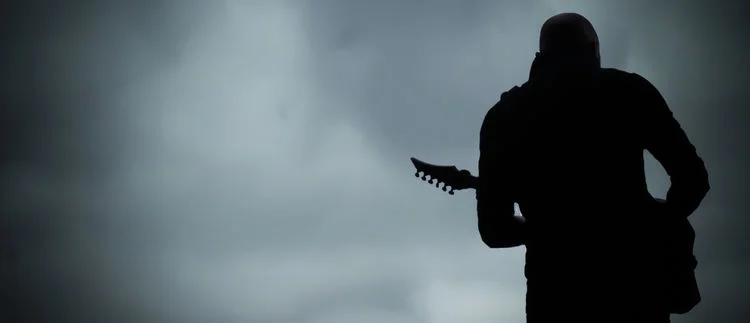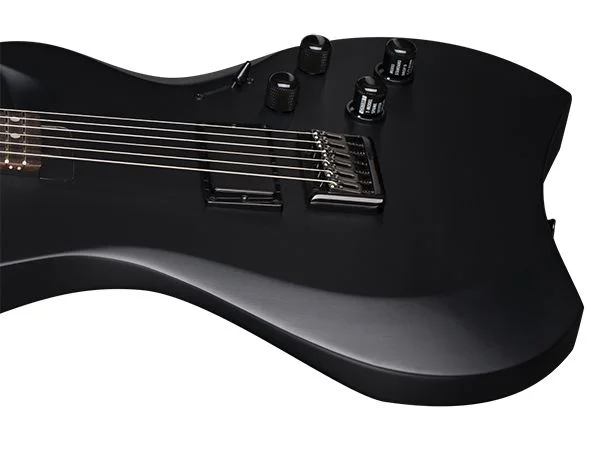 Onboard magnetic pickup and Variax electronics
Even without the onboard Variax electronics, the Shuriken Variax SR270 solidbody baritone electric guitar delivers a surprising amount of different tones. The single humbucker in the bridge position has been voiced to attain ultimate clarity and tight response from high-gain tones. Its medium output is never muddy and still pushes enough power to drive your amp.
Right off the bat, your Line 6 Shuriken Variax SR270 comes with dozens of impeccable instrument models. Rare vintage electrics, fabulous acoustics, and even exotic instruments are waiting at your fingertips. Alternate tunings can also be programmed and accessed with the flick of a switch. The Variax electronics let you combine the tones of your favorite instruments and tunings to nail an astounding amount of musical diversity. You're guaranteed to be well-equipped for any studio or stage situation with the Line 6 Shuriken Variax SR270.
Line 6 Shuriken Variax SR270 Features:
Baritone solidbody guitar with onboard Variax electronics
Aggressively shaped alder body
27″ baritone scale length is ideal for lower tunings
Single bridge humbucker delivers tight and aggressive metal tone
Variax electronics offer a plethora of other instrument models
Alternate tunings can be accessed on the fly
Integrates flawlessly with Line 6 multi-effects units for instant switching
24-fret maple neck with "C" profile