Showstopping 7-string Speed Demon
With its lightning-fast 11-piece Wizard neck and stunning poplar burl top, the Ibanez RG1127PBFX is a showstopping speed demon. An American basswood body provides a balanced tone, and a gorgeous ebony fretboard—punctuated with striking mother-of-pearl inlays and Jescar EVO gold frets—sings out with lively projection and miles of sustain. The Ibanez RG1127PBFX's twin DiMarzio Fusion Edge humbuckers are voiced for shredders, brimming with aggression and ready to howl. Toneshapers at Sweetwater delight in the 6-way switching system, which offers extensive control over the sound of this formidable axe. On top of that, the Ibanez RG1127PBFX features the Ibanez mono-rail bridge for unmatched tonal clarity.. All this adds up to a solidbody electric that's a rock 'n' rolling, metal-making machine.
Related Videos: Premium RG1127PBFX – Caribbean Islet Flat
Classic RG performance
The Ibanez RG series of guitars has remained a standard in rock music for the last couple of decades, thanks to the effortless playability of its Wizard 11-piece maple/walnut/purpleheart neck. Switching between aggressive rhythm playing and fluid lead lines is effortless on this slim-profile neck. The guitarists here at Sweetwater love the feel and playability of Ibanez's RG guitars. You will too!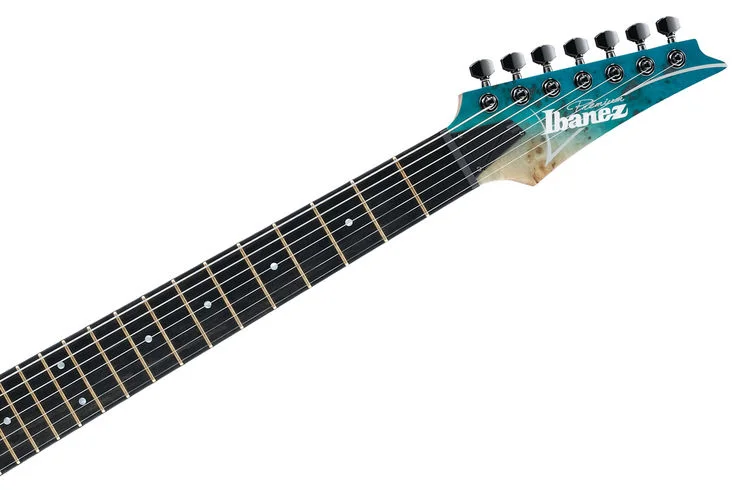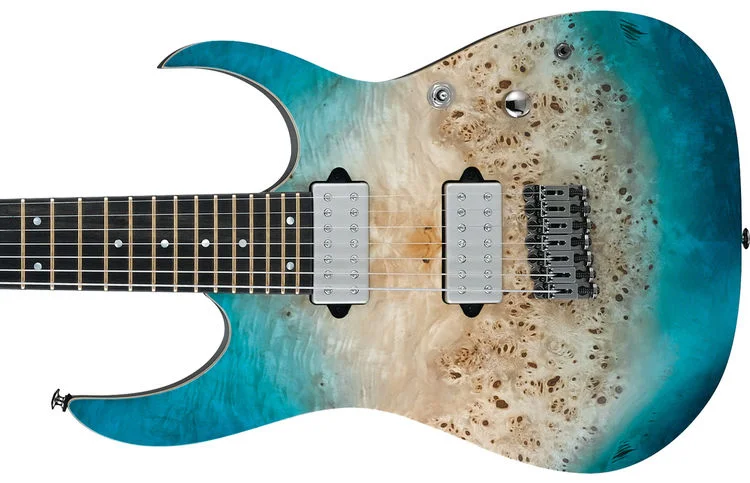 Mono-rail bridge optimizes string vibrations
The Ibanez RG1127PBFX features Ibanez's mono-rail bridge, which uses a single bridge piece for each individual string. This provides tighter component coupling and improves the transfer of string vibrations to the tonewood for a purer, more resonant sound. Additionally, it prevents the vibration of strings from impacting each other, which can increase articulation.
Gargantuan tonal range
With two DiMarzio Fusion Edge humbucking pickups and 3-way switching, you'll be able to shape your tone any way you like on the RG1127PBFX. With its aggressive visuals and high output, it will forever be known as a rock guitar. However, the RG1127PBFX's fast playability and tonal variety make it a great instrument for almost any style. Beyond that, Ibanez's switching system provides 5 different pickup combinations via a mini-toggle and 3-way blade switch. Whatever tone you're hearing in your head, the RG1127PBFX can achieve it.